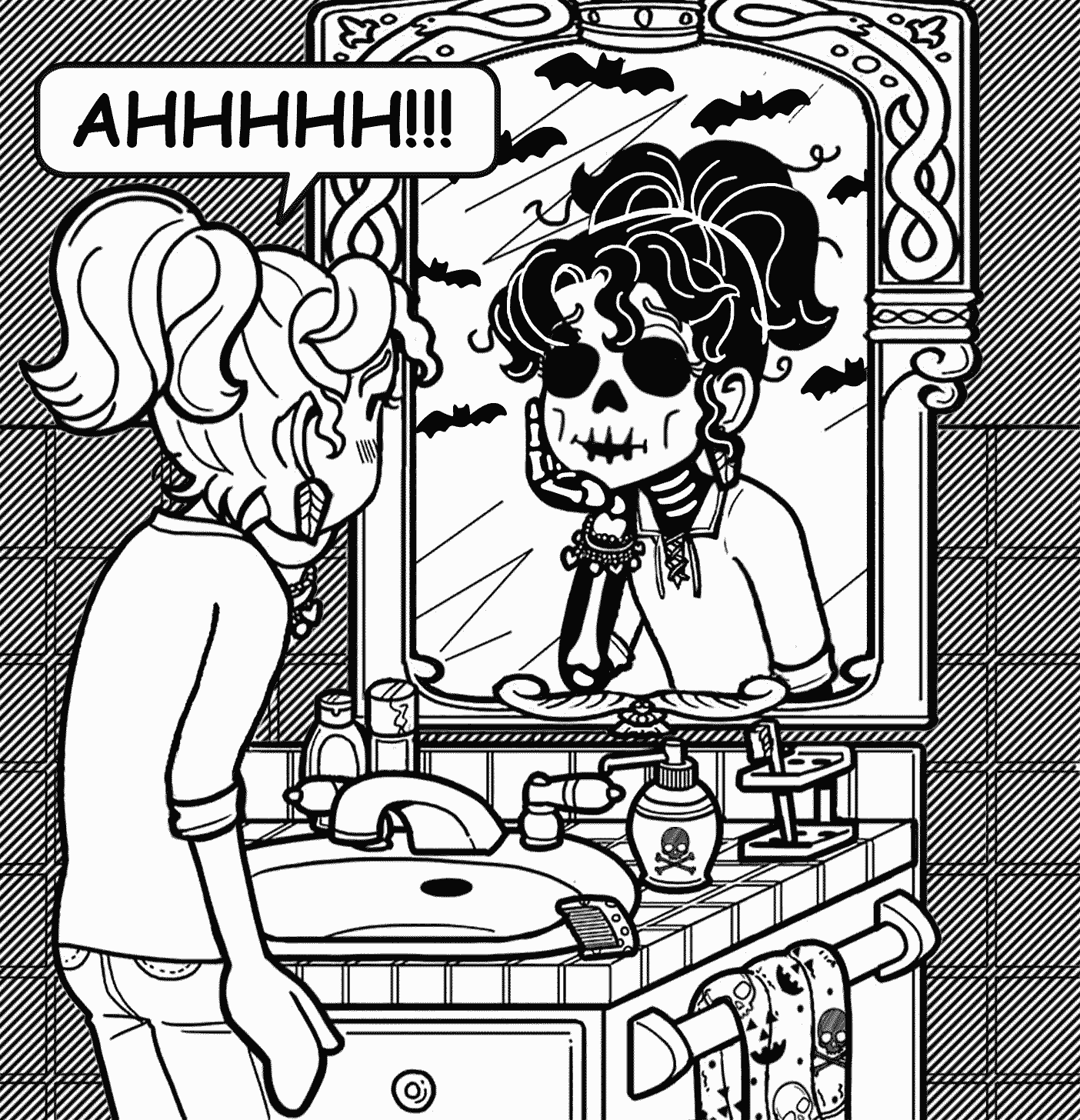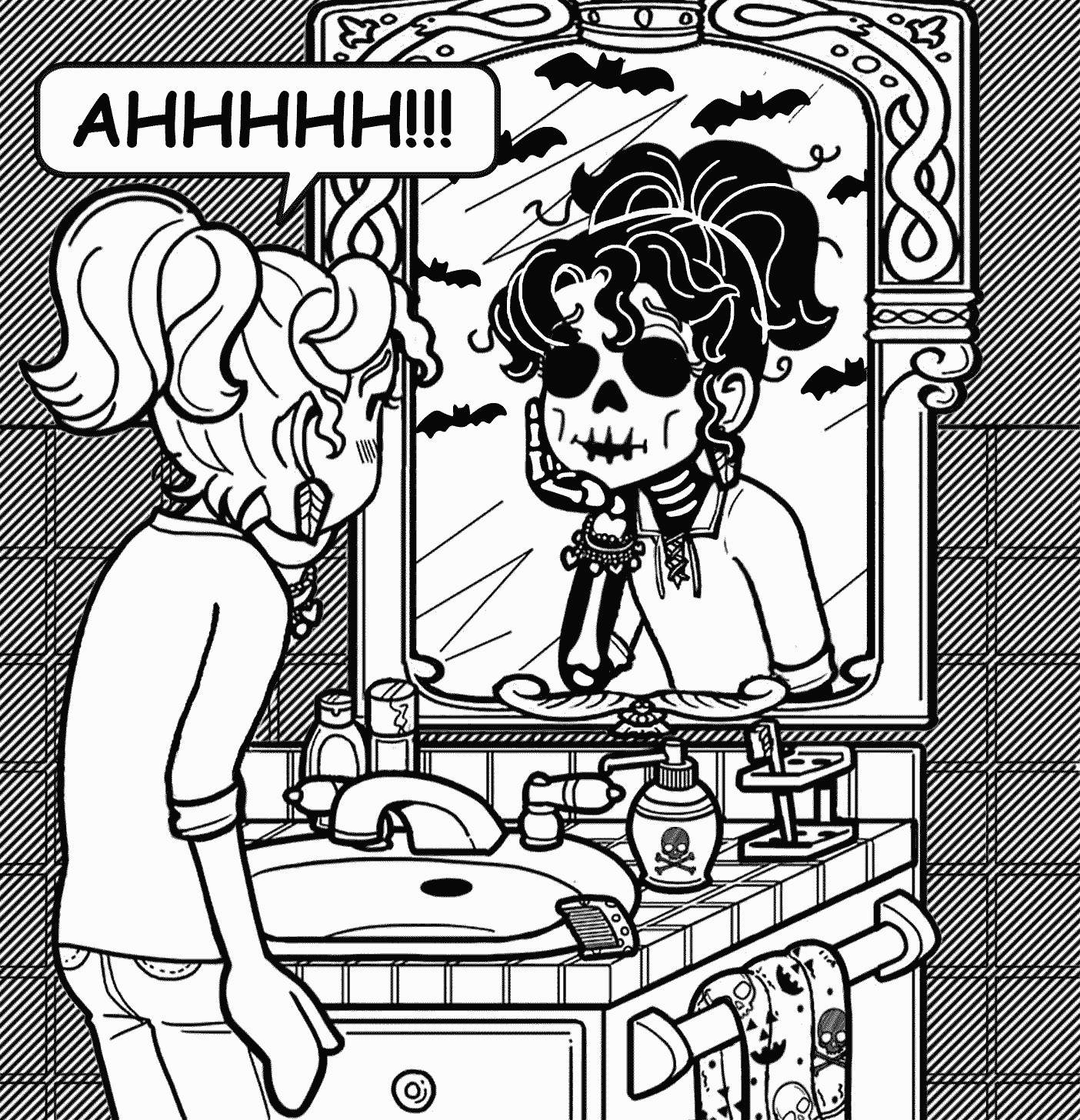 EEEEEK! My BFFs, Chloe and Zoey, and I have been in the haunted house for ONLY 2 minutes and 47 seconds, and I'm already TOTALLY freaking out!!
OMG! I was so scared that I almost peed my pants!!
I rushed to the nearest bathroom to get away from the creepy ghouls and goblins and catch my breath. WHEW!! I finally felt safe!!
Everything was fine until I looked in the mirror and saw a SPOOKY SKELETON staring back at ME!! All I could do was SCREAM!!
AHHHHHHHH!! (that's me SCREAMING!)
Why was I screaming, you ask?! Because I had literally turned into a skeleton right before my eyes!
Well, at least I thought I did. Maybe I was just imagining all of this. So, I wiped my eyes, took a deep breath and looked in the mirror again.
AHHHHHHHH! I screamed then the skeleton screamed and then I screamed and that went on for what seemed like FOREVER!
Click on the SPOOKY IMAGE below for another Halloween matching game!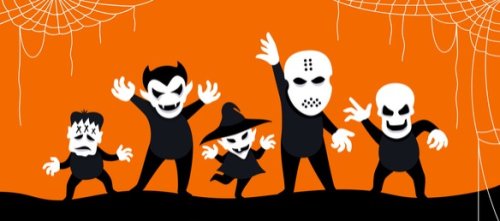 Which Halloween character scares you the most? Have you ever been pranked so good that you thought it was real? Please leave your thoughts in the comments section below.