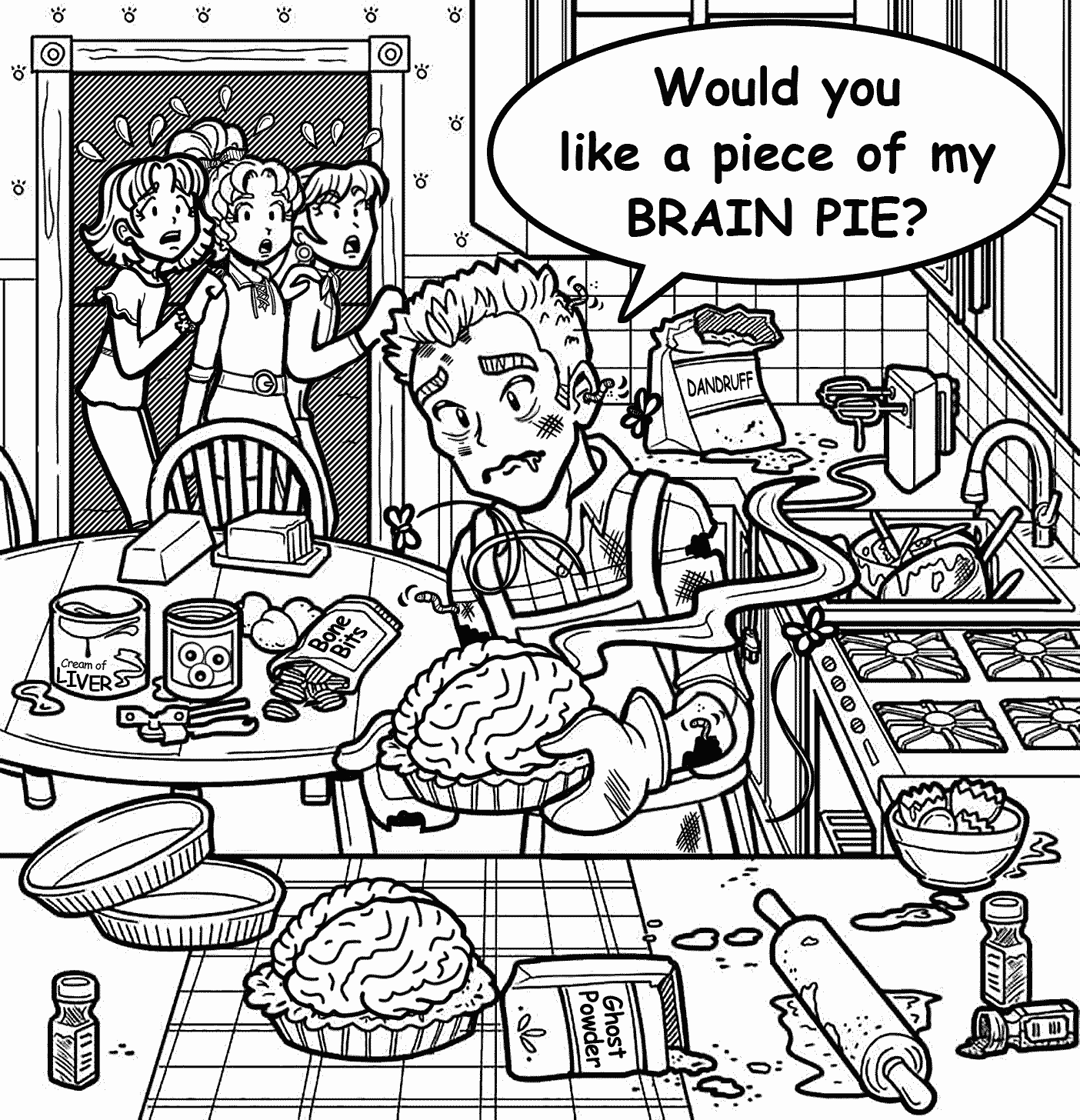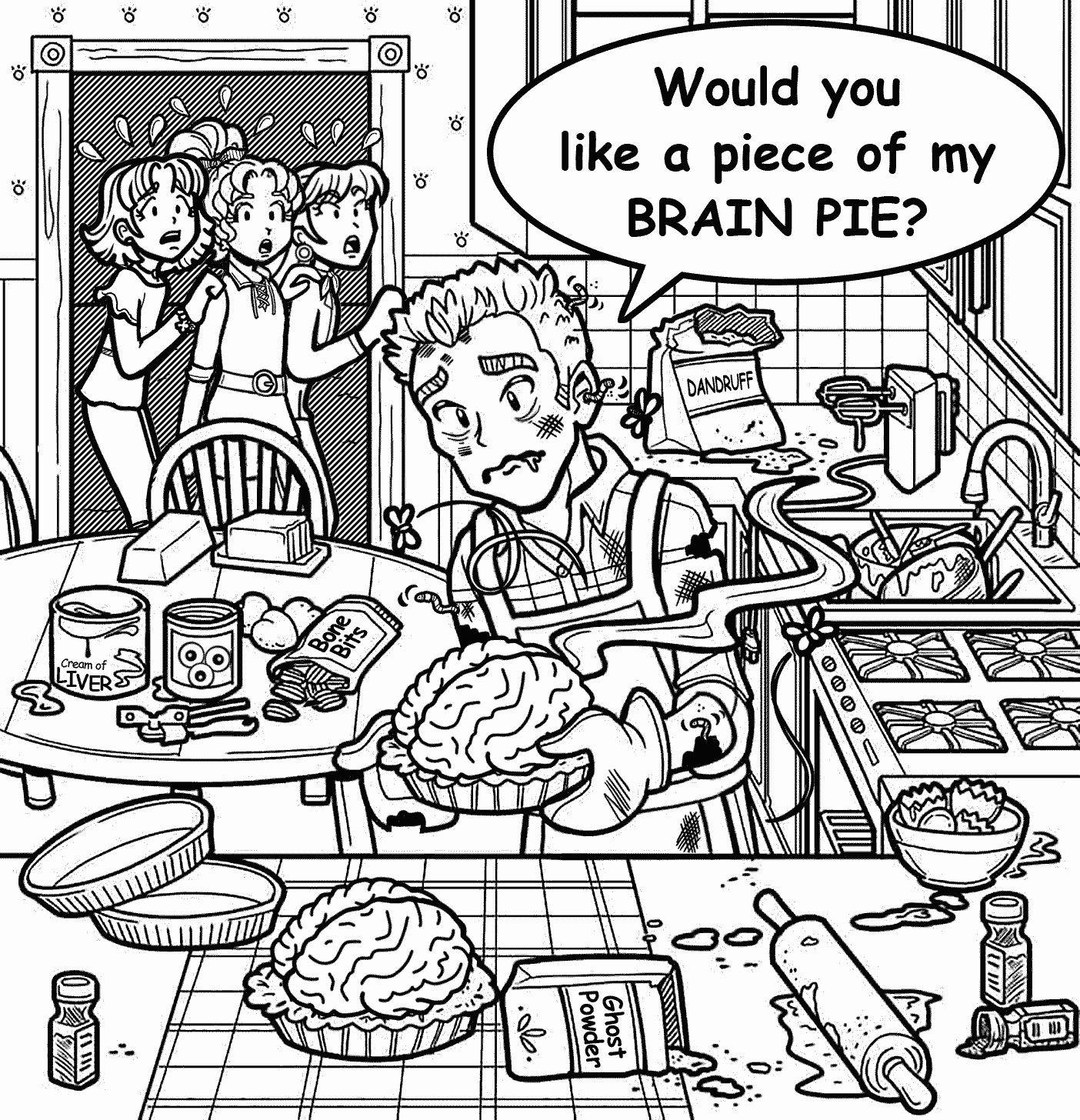 My BFFs, Chloe and Zoey, and I were cautiously creeping down the haunted hallway trying to be as quiet as possible.
The LAST thing I wanted to run into was another walking pumpkin head, spooky skeleton, or creepy life-sized dolls with spinning heads. We needed to find a safe place to hide out in, chillax, and plan our escape out of this place!!
"OMG! Do you hear that growling sound?" I whispered.
"It seems to be coming toward us!" I said in a panicked voice.
"There it goes again!" I whisper-shouted. "And now it sounds like it's coming from… ME?!!"
"OH NOOOOO! I must be turning into a W-W-W-W-WEREWOLF!!" I gasped. "Or maybe even a Z-Z-Z-Z-ZOMBIE!!! We must be DEAD and don't know it yet!!" I shrieked hysterically. "Are we walking, talking brain-eating ZOMBIES from the undead?!!"
"Nikki, if YOU'RE turning into a werewolf or zombie, then we are ALL turning into one because that growling sound is coming from me and Zoey too!!" Chloe whined.
I was having a complete meltdown right there in the dark, dank halls of that horrible, haunted house until Zoey convinced us that we were NOT having a FREAKY body transformation to the WORLD OF THE UNDEAD!
Instead, we had a simple case of…
the MUNCHIES!!
In other words, OUR STOMACHS WERE GROWLING FROM HUNGER!!
I never knew being scared to death in a haunted house would give us such an insatiable appetite! I was so hungry I could eat 37 of Brianna's stupid little "Piggies In a Blanket" that she loved to burn make in her Princess Sugar Plum toy oven.
Once we calmed down and realized we weren't turning into werewolves or zombies, we could smell the most DELISH aroma coming from the kitchen.
It smells like those freshly baked pies, cookies, and cinnamon rolls you can get from the food court at your local shopping mall.
We quickly followed the scrumptious, mouthwatering, lip-smacking scent until we were right outside the kitchen.
But once we rushed inside, the only feast we saw was a ZOMBIE baking BRAIN PIES!!
EEEEWWWWWWWWWWWW!!!!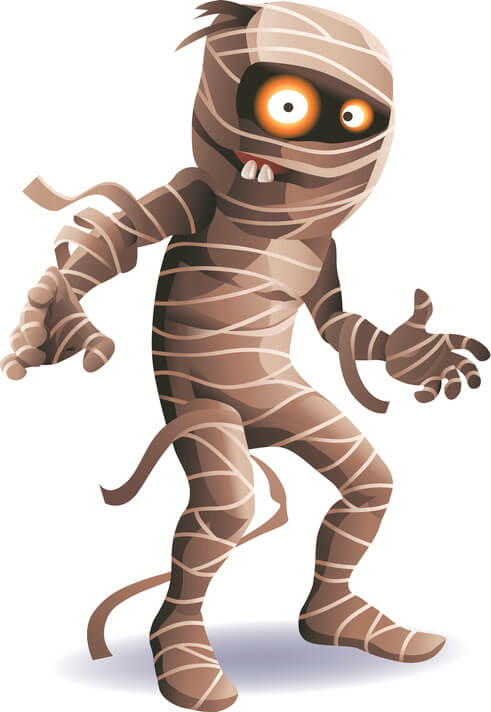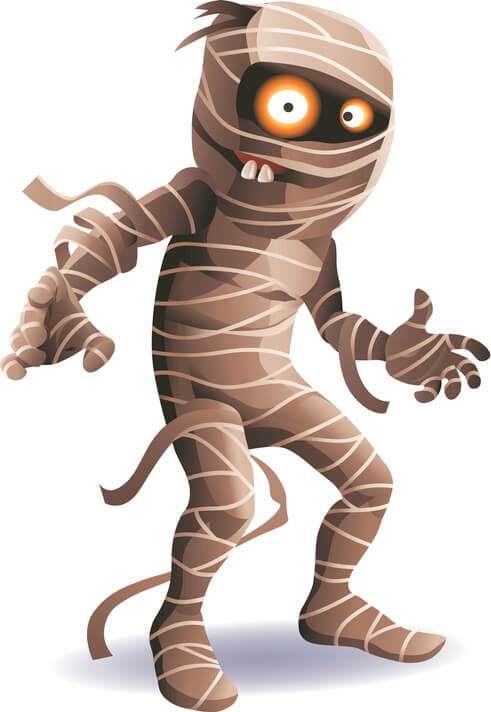 Quiz
WHICH HALLOWEEN COSTUME IS BEST FOR YOU?!
Do you like to bake special, creepy, desserts for Halloween? What's your fave Halloween-themed treat to make and eat? Please post your thoughts below in the comments section.