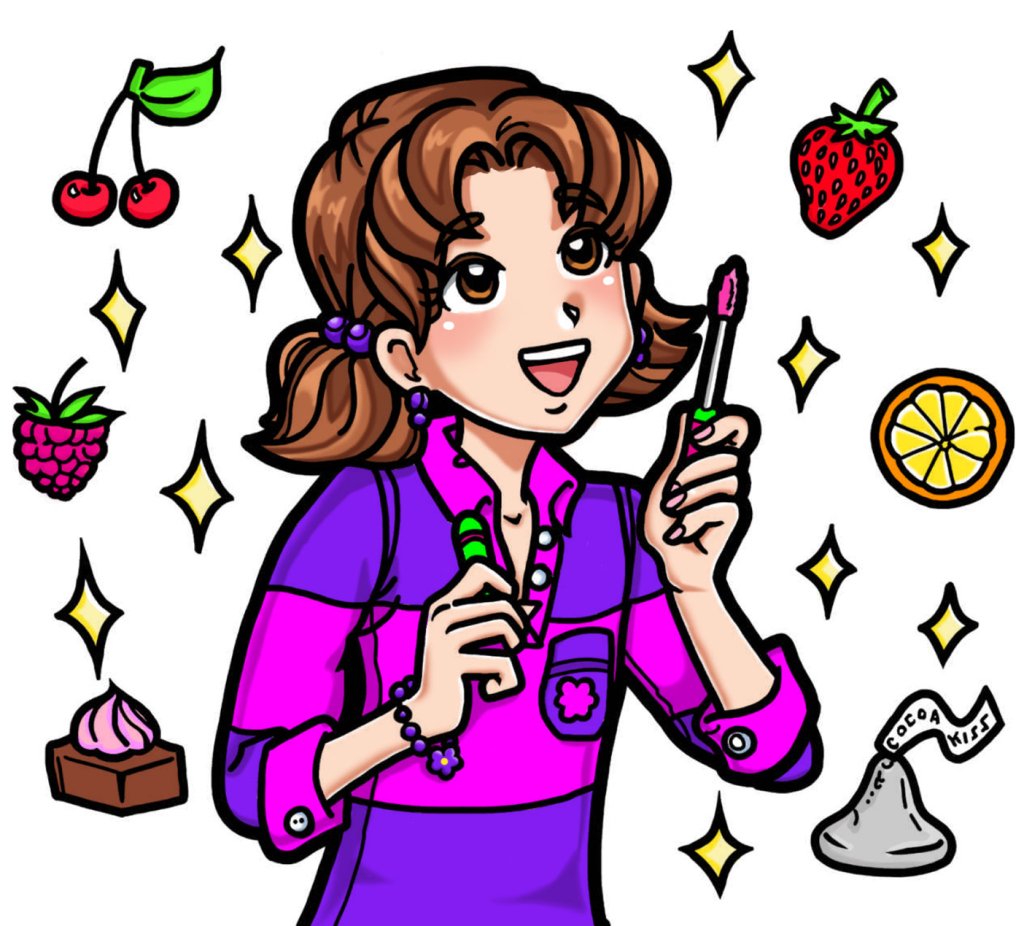 Hey everyone!
Over the weekend, I went shopping at the mall with Chloe and Zoey and there was a buy-two-get-one-FREE sale on LIP GLOSS! I bought a whole bunch of fun flavors! That got me thinking about a SUPER AWESOME QUIRKY QUESTION for you guys!
If YOU were a lip gloss flavor, what would you be and why? Give yourself a flavalicious name!
This fun question was taken from our Dork Diaries 2-year, write-in journal called, OMG! ALL ABOUT ME DIARY!
If you can't think of anything? Try Chloe the Crushologist's fun lipgloss quiz!