Lately, we've unfortunately received a lot of dogs at the shelter. It always makes me a little sad to see people giving away their pets. ☹️
Nikki had a super fun idea to cheer me up. She planned a community-wide Halloween costume party to find forever homes for all of these new dogs. She made a bunch of cute costumes and also had our friends donate their old costumes. And she decorated the shelter with orange and black streamers! Brianna even made some halloween doggy treats which were a big hit!
Here's a few photos: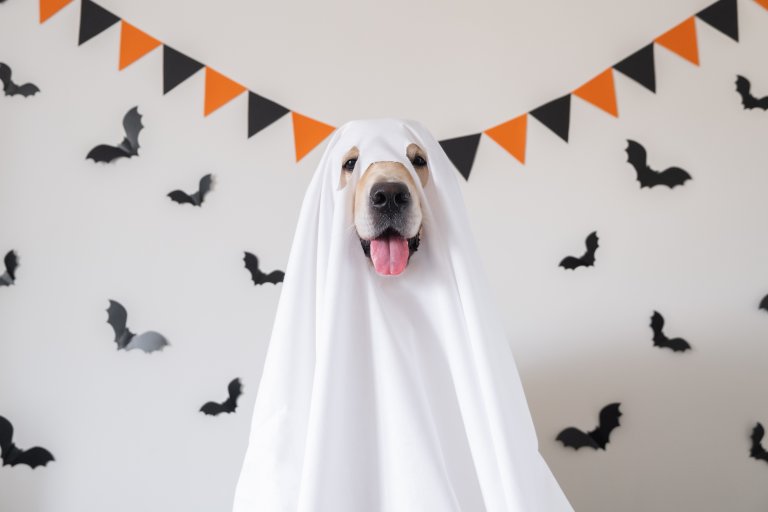 Meet Ghost Baily
A 4 year-old Golden Retriever who loves to play fetch and hide and seek!
She's wearing a ghost costume made from old bed sheets!
Check out Marshall pirate
A 3 year-old Dalmatian who is fiercely loyal and lovable.
He was born with one bad eye, so Nikki decided to make him a pirate costume with a fun hat and eye patch!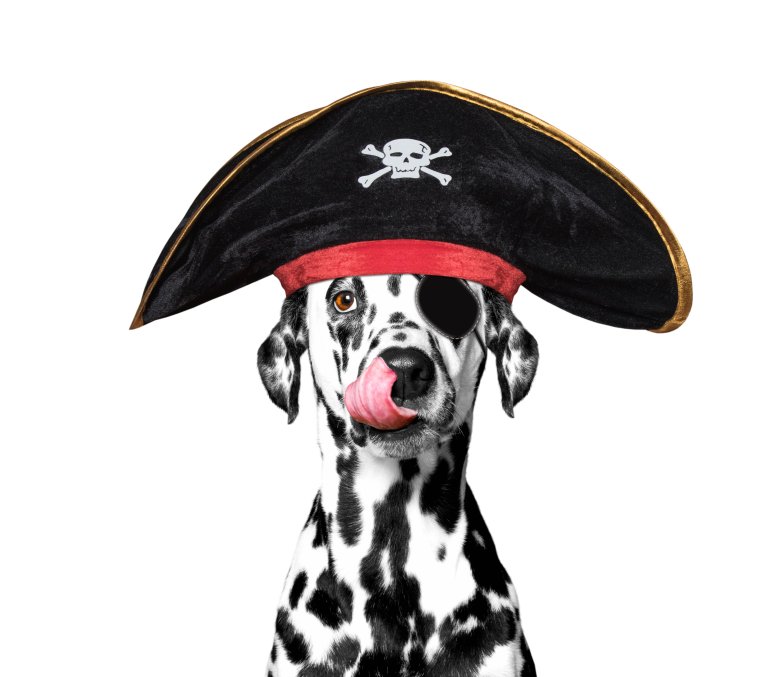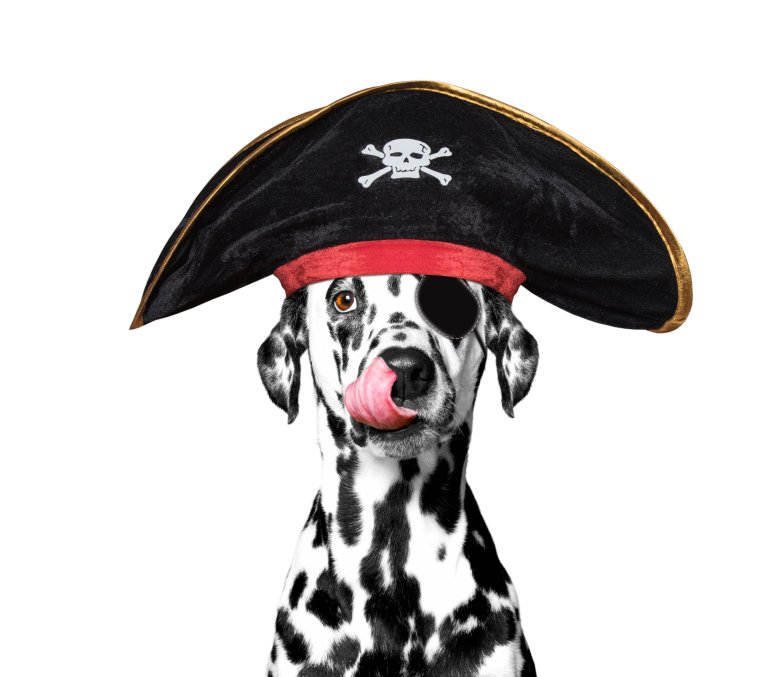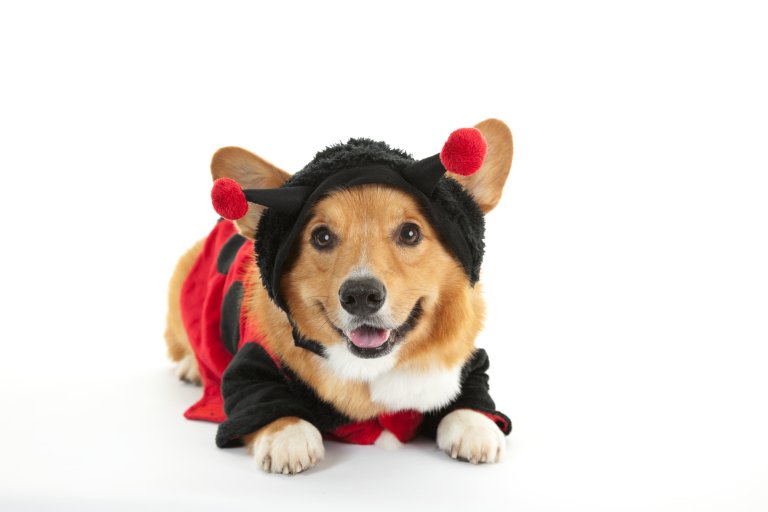 Here's Lady Nugget
A 1 year-old Corgi who is always happy and cheery. She LOVES treats!
She's wearing a cute lady bug outfit that was donated by one of our awesome volunteers!
Meet Coco bat
A 6 month-old very affectionate, Boston Terrier who loves to run around the room!
Nikki made Coco's costume using larges pieces of felt that she cut into bat wings! They flap as he runs around! 😀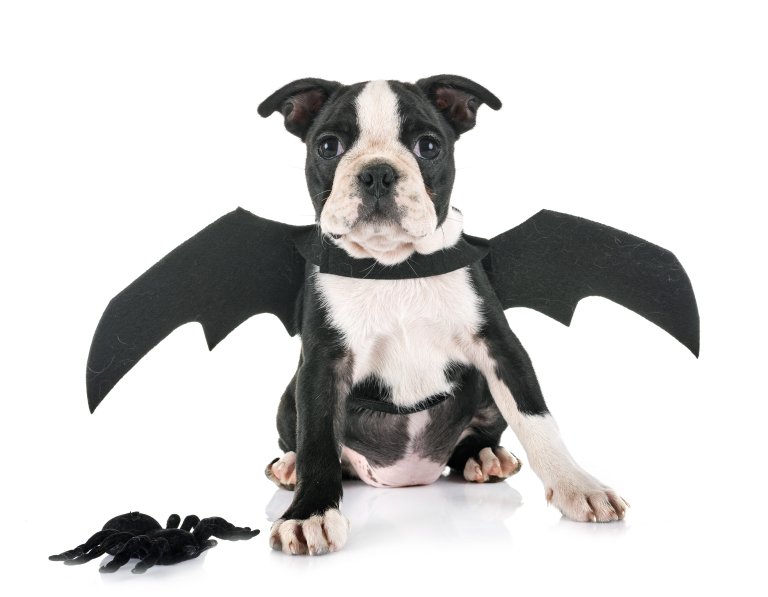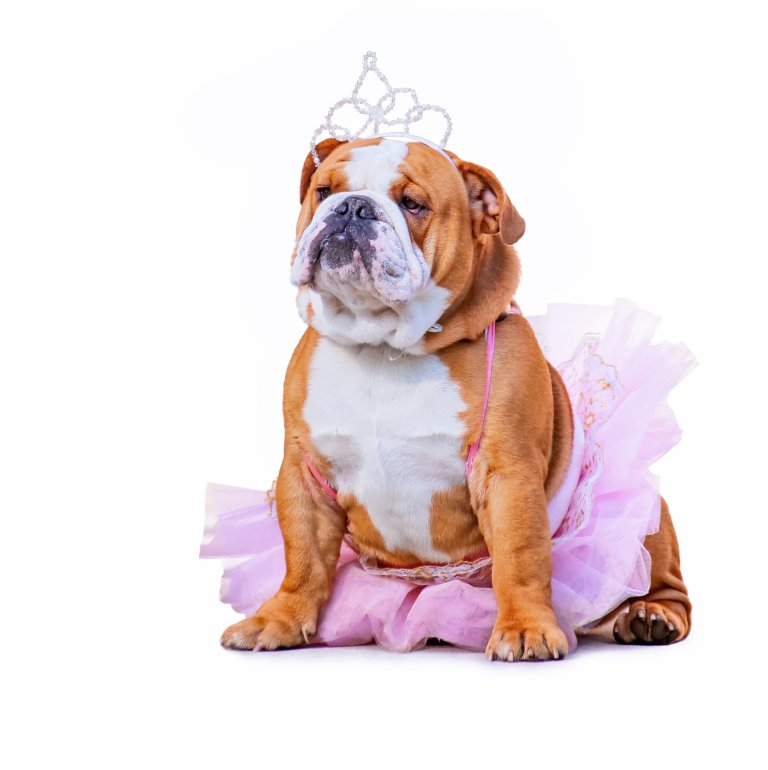 Check out Duchess
A 4 year-old Bulldog who loves very thick pet beds and blankets to snuggle in!
She's wearing a cute princess outfit with a tiara from the dollar store.
Here's jack the wizard
A 5 year-old German shepherd wearing Theo's old wizard costume. Jack does awesome tricks like high five, wave, dance, fetch and so many more!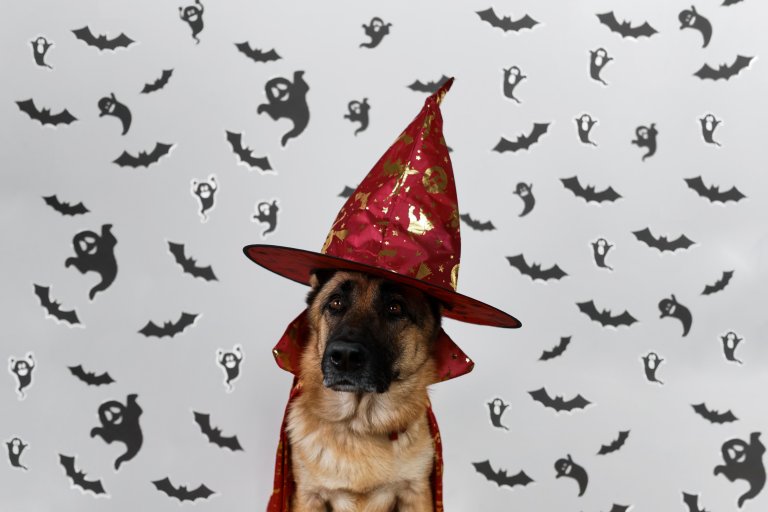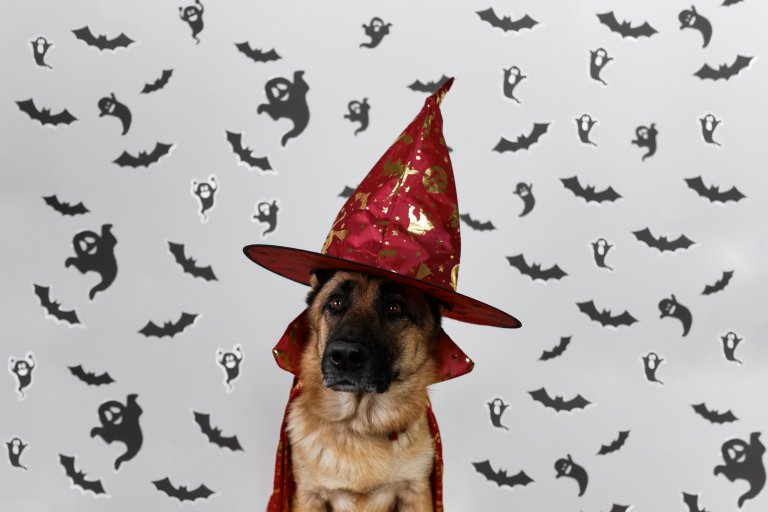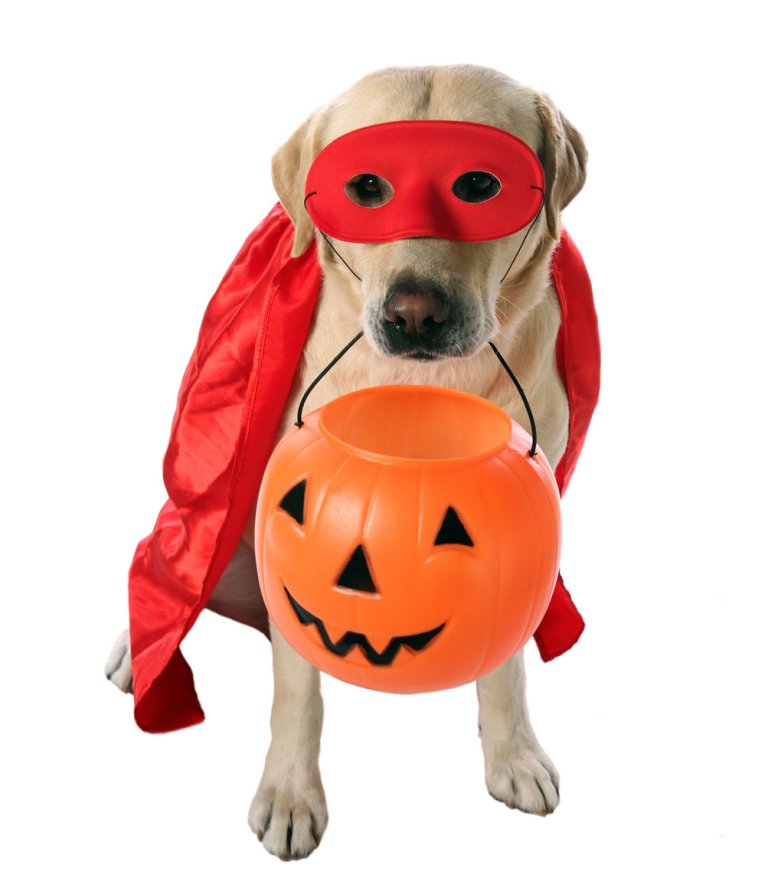 Meet Super Charlie
A 2 year-old Yellow Labrador who loves children.
He's wearing Max's old superhero costume. Charlie used to work with the crossing guard near school. He's helped a lot of kids cross the street safely to and from school!
What's you FAV Halloween costume for dogs?