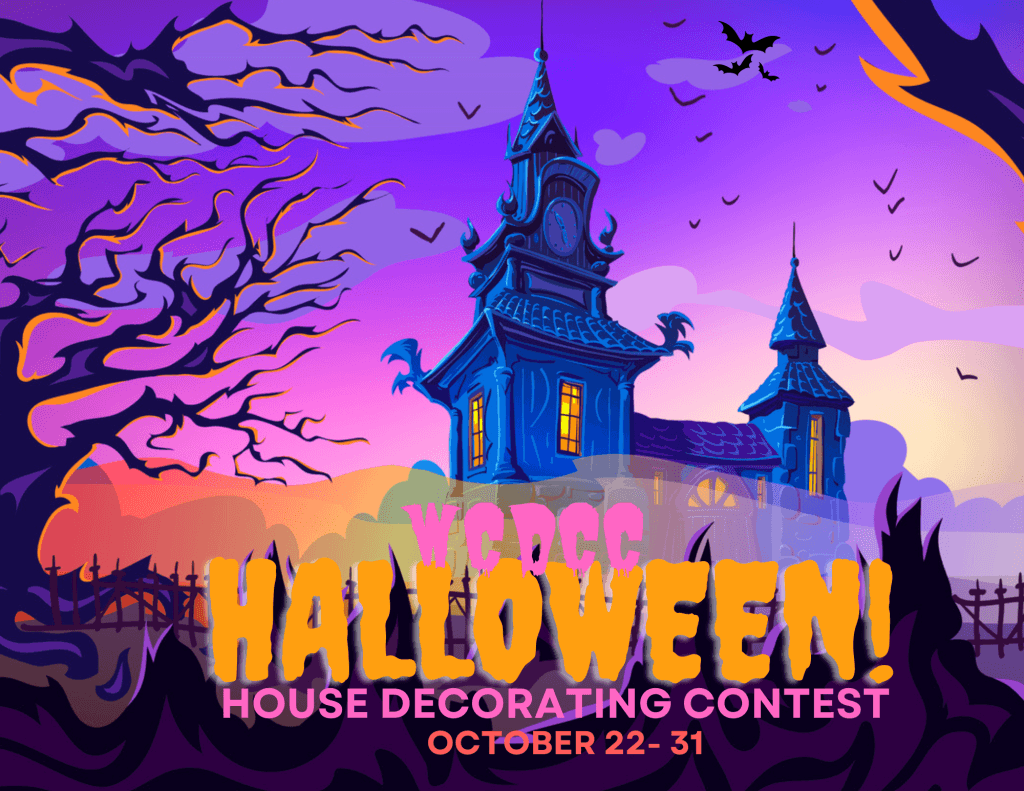 SQUEEEEEEE!!! That was me SCREAMING!!!! 
And it's NOT because of MacKenzie and all of her EVIL Halloween pranks! (That girl really needs to build her own House of Torment and live in it!)
I'm screaming because I am one of five students selected by the Westchester Country Day Community Council (WCDCC) to judge this year's Halloween House Decorating Contest. And get THIS! I'll actually be judging the homes in . . . 
Wait for it . . . Wait for it . . .
MACKENZIE'S NEIGHBORHOOD!!!!!
Yup! You heard me correctly!!
That means I not only get to hang out with my BFFs Chloe and Zoey (who happen to live in the same neighborhood as MacKenzie) EVERY night until Halloween, but I also get to check out a bunch of cool Halloween decorations AND get an endless supply of Halloween candy from ALL of the homes I'll be visiting during the contest!! That's like collecting a week of Halloween candy BEFORE Halloween even starts!!! 
I'm super excited about this opportunity and so very grateful that my AWESOME ART SKILLS and CREATIVITY were recognized by the WCDCC! And, they want ME, Nikki Maxwell, to judge all of the beautifully decorated homes!!   To impress the council (and to show off my BOO-tastic skills) I've decided to make a colorful flyer to hand out to all the families in the neighborhood! That way, everyone will know about the contest and can join in on the fun.
Please check out my cool flyer and tell me what you think! I hope you like it!! 
The judging for the house decorating contest kicks off this Saturday, October 22nd! So, don't forget to come back here to hang out with me as I visit the homes in MacKenzie, Chloe, and Zoey's neighborhood. I can't wait!! This is going to be so much fun!!! 
Are you decorating your home for Halloween? What are some of your favorite decorations?