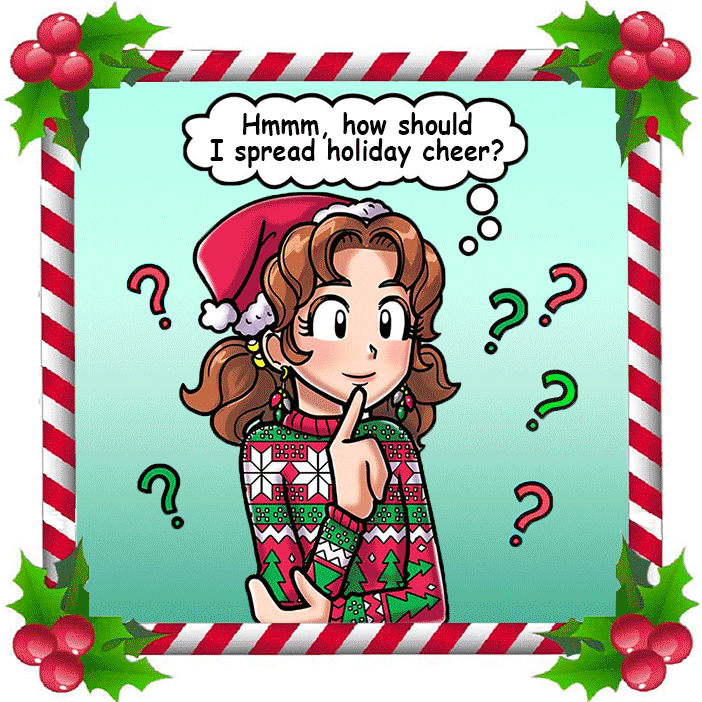 SQUEEE!!! I'm super excited for Christmas this year along with my friends who are really looking forward to Hanukkah. Even though we have different faiths and rituals this time of year, we all celebrate a holiday around the same time with our friends and family, we eat yummy foods, we exchange gifts, we acknowledge miracles, and we use lights in our holiday celebrations! 
 
I'm reminded that the holiday season is a time to give, to not be selfish, to be good and do good, to count your blessings, and to cherish and love others. Oh, and I guess I should add – – to not hate your BRATTY little sister or your lip gloss addicted, hair extension wearing FRENEMY!!
 
My parents said that the holidays are a good time to do community service because it can help me develop life skills and problem solving, communication, and teamwork skills. All the things I need to be successful in life and a contributing member of our society. Well, all of that sounds a bit daunting to me, so I'd say just learn how to make yourself feel WARM and FUZZY inside and when you do that, you're on your way to learning how to give back and help others!! 
 
In order to show my gratitude, this year I've decided to spend the ENTIRE month of December helping others. How? You might ask! Well, check back throughout the month to see all of the places I visit in my community. You can follow me as I show my appreciation for others and share random acts of kindness!
 
How do you plan to spread Christmas cheer this year?