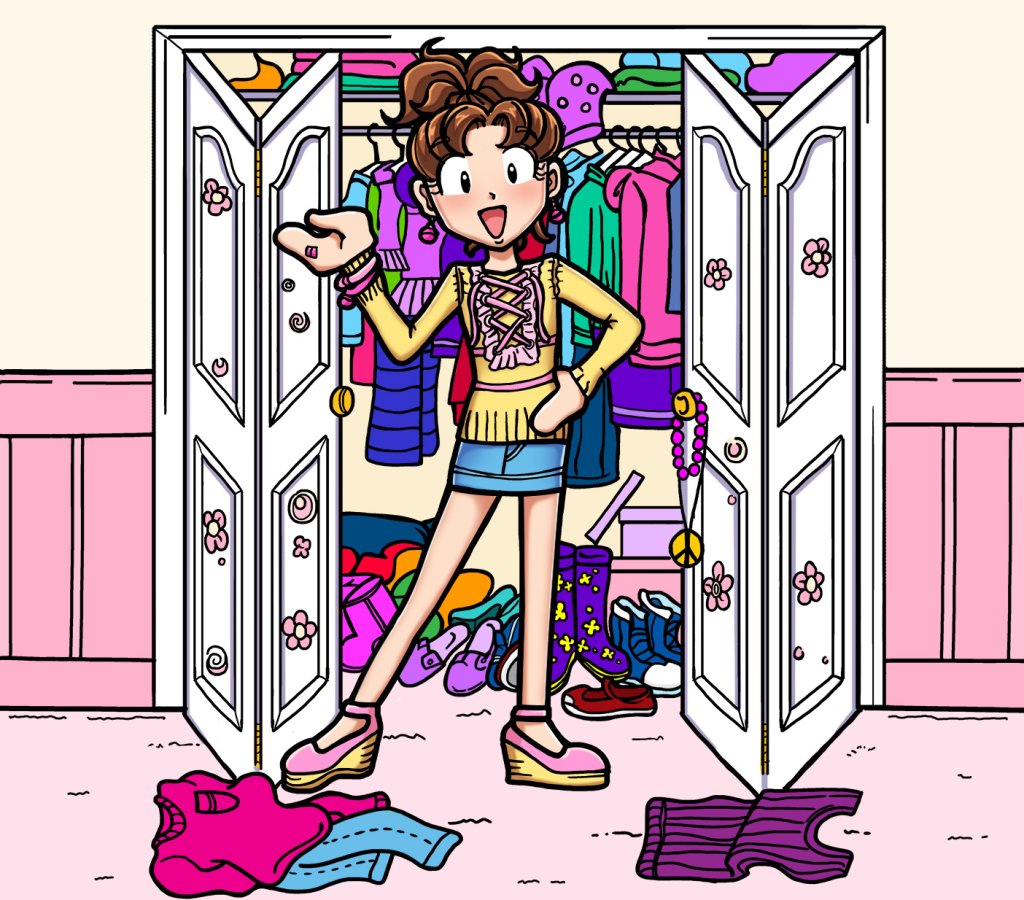 I invited Chloe and Zoey over this weekend, so we could go through all the new clothes we received for Christmas and make fab outfits for the new year! That got me thinking about a SUPER AWESOME QUIRKY QUESTION for you guys! 
What's the FIERCEST outfit in your closet? Why do you love it?
This fun question was taken from our Dork Diaries 2-year, write-in journal called, OMG! ALL ABOUT ME DIARY!