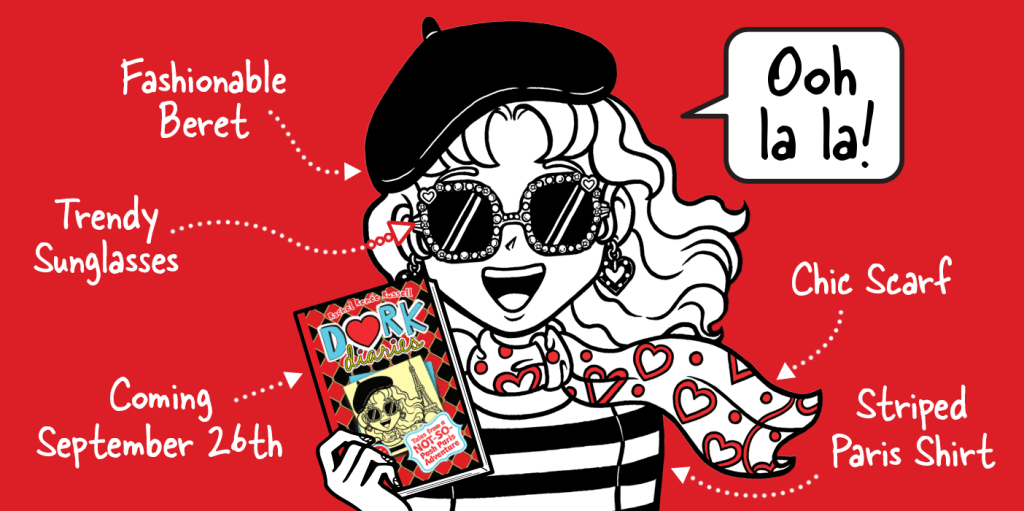 OMG! I can't believe in less than 5 months Dork Diaries Book 15: Tales from a Not-So-Posh Paris Adventure, will be released!
Will I FINALLY make it to Paris?! You'll need to read my diary to find out. You can preorder your copy TODAY!!
While we count down the days until September 26th, I thought it would be really fun to start learning a few things about Paris, France and that trendy French vibe a lot of Parisians have.
Do YOU love French styles?! Check out my pic to see a few of my FAV French Fashions then play my EPIC quiz to find out which French fashion cliché are you!!