OMG! I'm so excited to attend our school's SPOOKTACULAR Halloween Carnival. It's basically a HUGE Halloween party with a carnival vibe like cool games, activities, booths, music, yummy food, and candy galore!
What makes this event EXTRA special is that I get to hang out with my BFFs, Chloe, and Zoey AND we have the perfect trio costume! We're going as . . . 
FORTUNE TELLERS!!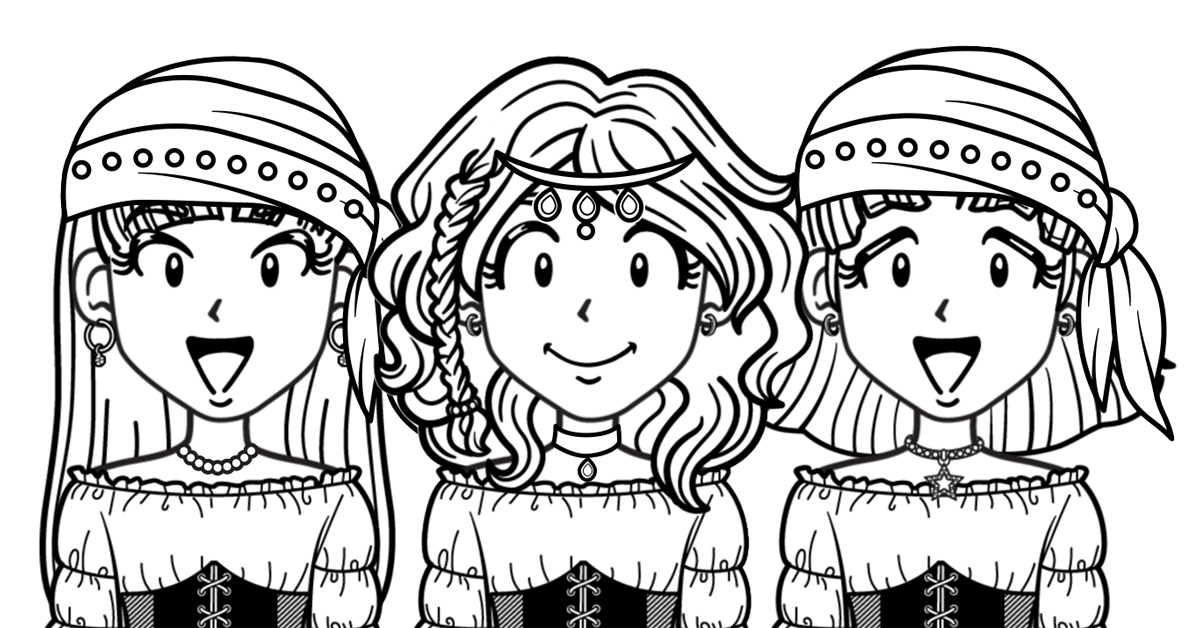 Like, how cool is that?! I can't think of a better way to have some wicked fun and celebrate Halloween.
Chloe is known as a Crushologist who gives expert advice on romance and crushes. You can stop by our booth at the carnival to have your palm read by Chloe. She'll even reveal your crushing style. To visit Fortune Teller Chloe, click on the yellow star on the large hand.
Since Zoey is super smart and has an awesome memory, you can stop by our booth to play her memory game if you DARE! But BEWARE, you must match ALL the FRIGHTFULLY fun cards within 40 seconds. To visit Fortune Teller Zoey, click on the yellow star on the purple square with stars.
And lastly – – if you are curious about your future and you want the truth, a prediction or advice from a self-proclaimed and proud Dork, you can stop by our booth to have me, Fortune Teller Nikki, answer your burning questions. Just click on the yellow star on the crystal ball and I'll use my magic dork ball to reach into the future to find the answers to your questions.
I hope you have a ton of fun at our Halloween Fortune Teller Booth!
If you had to dress up in a trio costume with your 2 BFFs, which costumes would you pick? Which games would you play?