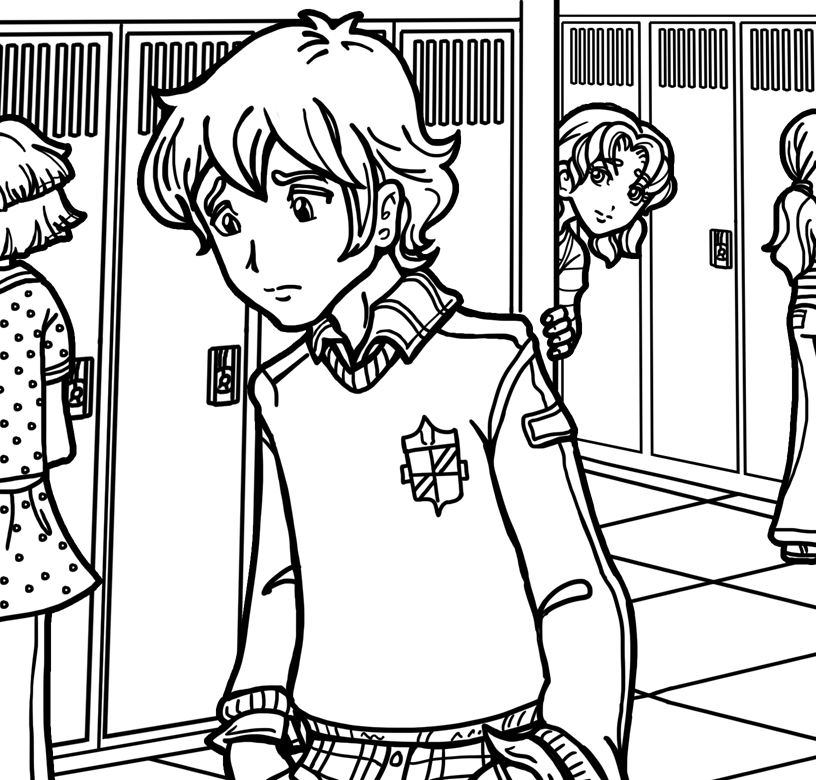 I am SO upset right now!!
Remember how my parents made this new only-one-hour-online-every-day rule?
In case you don't remember, they caught me hanging out on-line late at night, and then when I did poorly on my math test the next day, they blamed the good old World Wide Web.
(That so obviously wasn't the problem, otherwise I'd be getting A's in math now, and that's DEFINITELY not happening! Still, I doubt that if I said, "See, I still stink in math!" They'd say, "You're right! Oh well…stay online 24/7. It was worth a try!" Back to my story…)
Anyways, I have to be online for 45 minutes later tonight to discuss this end-of-the-school-year project with a couple of kids on in a chatroom.
I tried SO hard to convince them to do it afterschool, at school. That tells you how much I value my online time.
I was willing to stay in school longer just to preserve the little time I have for surfing the web!
But nope! This girl named Courtney RUINED that plan by saying, "I have to get my retainer tightened after school. Let's do it online tonight!"
The NERVE of her! My limited online time is MUCH more important than her overbite! (OK, that was mean…I really hope her teeth turn out nice!)
I know what you're probably thinking: "Why is this such a big deal? You get an hour…you can sacrifice ONE day of watching stupid YouTube videos and Skyping with Chloe and Zoey."
Good point…if that were the problem!
Right after I agreed to this chat thing, Brandon walked by my locker looking super sad.
Seriously, it looked like someone burned down the animal shelter and then ran over his camera with a monster truck.
THAT'S how sad he looked!
So I said, "Why so glum, chum?"
After I said it I got kind of embarrassed. It's this stupid question my dad asks me whenever I look down in the dumps. It was just the first thing I thought of when I saw his frowny face!
He looked up, then at his feet, and then back up again, and then said, "Oh, it's nothing. I don't want to bother you or anything."
I WANTED to say, "You are SO not bothering me! You can tell me anything because we're super close friends…or…more?"
But instead I said, "Oh, ok."
As he was walking away, I thought, "Oh, ok? Really? Your crush is totally blue and you're just going to let him sulk away? Get it together girl!!"
So then I blurted out, "Wait! You know you can tell me stuff!"
I spit it out really loud, like he was about to walk into a room full of lions and I HAD to warn him, fast!
I thought for sure I said the wrong thing, but he turned around, looked right in my eyes, and said, "Really?"
OMG! I was so nervous! Brandon had some BIG secret, and he was about to tell me what it was!!
I didn't want to scare him off or anything, so I said, "Yeah, totally. That's what friends are for!"
Then he said, "I have to get to class. How about tonight? On Skype?"
Without even thinking I said, "You got it! Name the time, and I'm there!"
Then I remembered: I'd only have 15 minutes!
So I said, "Oh wait, actually, I can't Skype chat tonight, maybe we can talk on…"
I was going to say "the phone," but before I got it out, he said, "Oh, never mind then. I have to get to class. Thanks for being a good friend, Nikki."
I TOTALLY blew my chance to find out what's going on with him!!
What do YOU think he's upset about? And what should I do now??