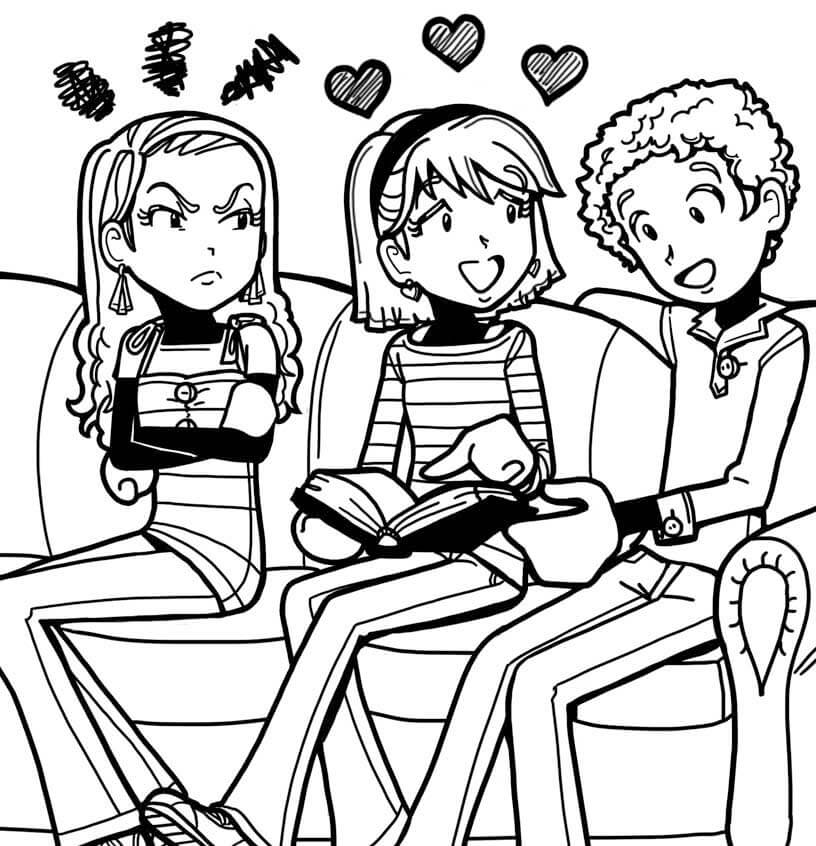 I have a serious problem! There's this sweet, funny, cute guy at my school who I have a big crush on, and I think he might like me! But that's not the problem.

The problem is that my BFF HATES him for some reason (even though they have so much in common). Anyway, I really don't want to lose them both because they're both awesome! But how do I choose?

Lucinda
Hi Lucinda! It sounds to me that maybe the REAL problem isn't that you have to choose between your BFF and your crush.
It's that your BFF THINKS you might choose…and it might be him!
I mean, think about: he's awesome, just like her, AND they have a lot in common…so there's a really good chance she only hates him because she's afraid she might lose you.
I say you sit her down some day after school and say, "I know you really don't like (insert cute guy's name), and I was wondering if it's because you thought maybe we'd stop being so close if I started getting closer to him. I want you to know that our friendship is super important to me, and no crush is going to change that!"
She might say, "Thanks, Lucinda!" and then start braiding your hair while the two of you watch that Disney show "Jesse."
OR, she might say, "That's not it. I just REALLY can't stand that guy!"
If that's the case, then you could gently remind her of the rules of friendship with something like "I really wish you liked him because I know I sure do! But I hope at the very least you'll be cool about me crushing on him. I mean, I'm sure I won't always love every guy YOU crush on!"
Of course, there's one other thing that could be the problem: she might have a crush on him too! After all, he's sweet, funny, and cute, and they have a TON in common.
You won't really know unless she tells you, and I'm sure if this is the problem, she eventually will!
If that ever happens, this might help!
What do you guys think? Do you have any advice for Lucinda?