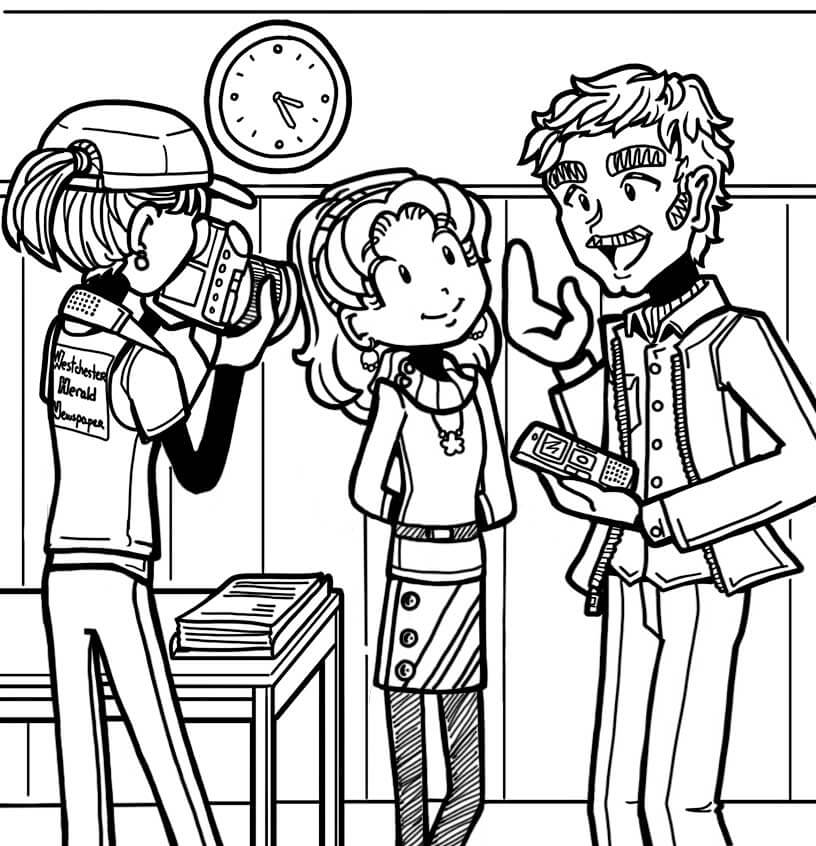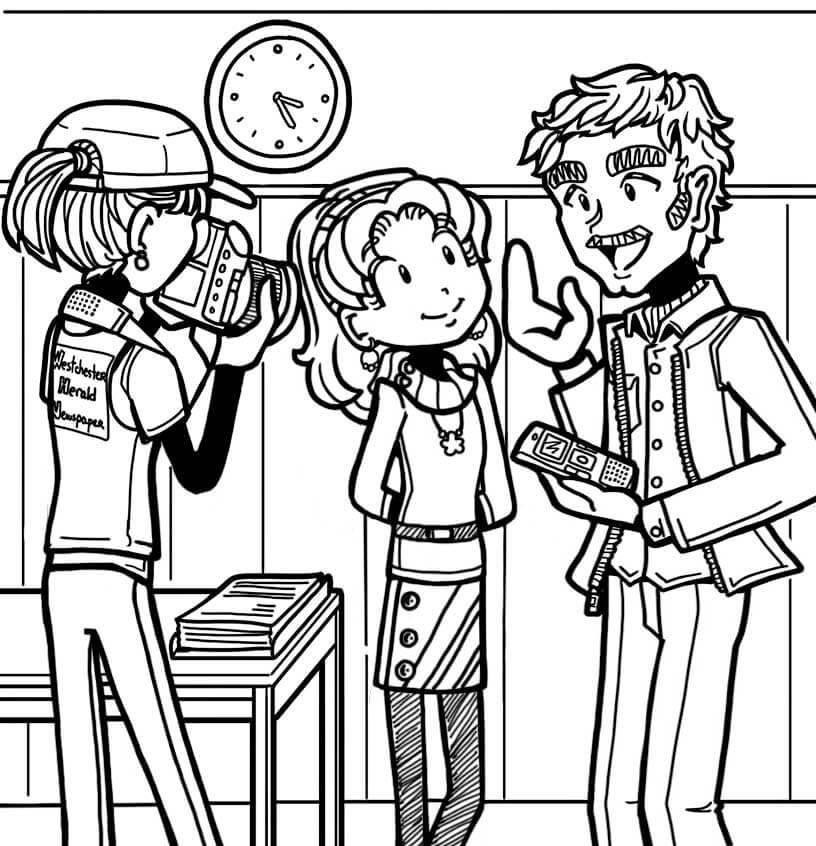 Remember the dog wedding I wrote about last week? So does the WHOLE city, and it's been totally awesome!
The local newspaper did a story on it, using the pictures that Brandon took. And not only that…they interviewed me!
I thought maybe you'd be as psyched as I was about it, so I decided to share the interview here!
Reporter: The dog wedding was a huge success, raising over $3,500 for Fuzzy Friends. We heard this clever idea came from you. How did you come up with it?
Me: It all started when I saw Bubba and Sassy curled up together, looking like a cute little furry couple! Then I thought about what my parents say every time we go to a wedding.
My mom says, "I LOVE weddings! There's nothing better than a day of dancing, food, and fun!" And my dad says, "People have to stop getting married. I'm going broke!"
I figured, why not show people a fun day and help them go broke for a good cause?
Reporter: You've been a big help to Fuzzy Friends, previously donating your prize money from an ice skating contest to help the business stay afloat. What made you decide to start volunteering there?
Me: I first started volunteering there because my friend does, and I love all those sweet little animals, so I wanted to do whatever I could to help!
Also, I figured it would be a good place to do homework, so this way I won't by lying when I tell my teachers the dog ate it! Just kidding. 🙂
Reporter: We heard the groom got a little excited and mistook the bride's veil for a fire hydrant! What went through your head when you saw that?
Me: I turned bright red when I saw him peeing! But then I thought, "Well, maybe Bubba's trying to show Sassy that she's his #1!"
Reporter: What do you think guests enjoyed most about the event?
Me: The ceremony itself was super cute! But the reception was a total blast. Betty, one of the owners, made the food, and she made a cake shaped like a bone for dessert.
The dancing was probably the most fun part, though! The first song was "Who Let the Dogs Out." Since the whole event took place in the fenced backyard behind the shelter, Betty opened the back door right then, and a TON of dogs ran out!
Reporter: How does the shelter plan to use all the money raised from this event?
Me: Well, I think the shelter should buy an iPad that volunteers can use, but I'm pretty sure they won't go for that, since paws and touch screens don't mix!
The money will buy dog beds, food, and other supplies, and help pay for advertising to help match people with pets to adopt.
Reporter: Any final words about Fuzzy Friends, or anyone interested in adopting a pet?
Me: There are so many adorable pets there that need a good home. If I could, I'd adopt them all! But since pigs can't fly yet, and my dad said we're waiting on that to get a dog, there are still plenty there for all of you!
What do you guys think? Did I do a good job answering the questions?