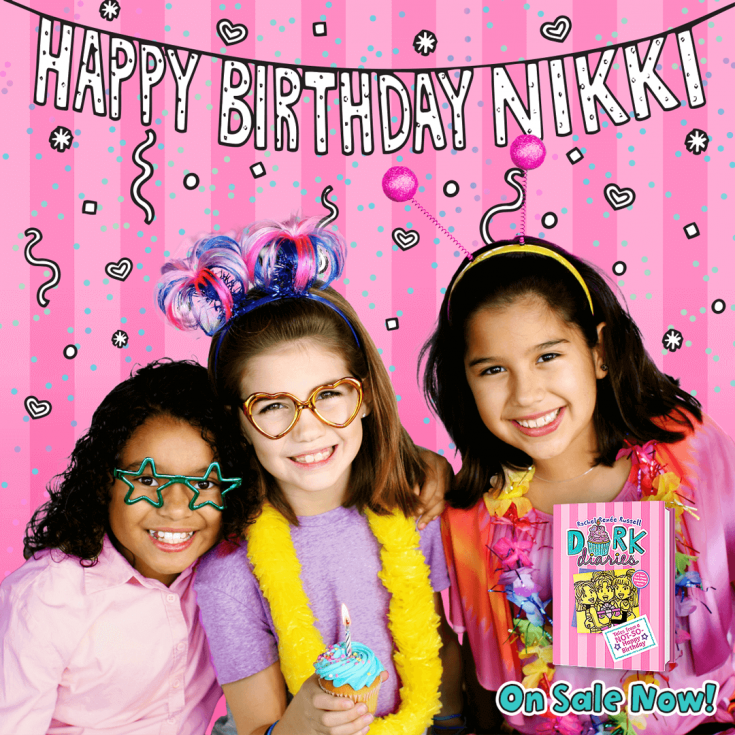 Hey everyone!  Finally, here's what you've been patiently waiting for! 😉
Instead of posting an advice letter here in my ASK NIKKI column, I've decided to share another fun PARTY activity.
It's to celebrate the release of DORK DIARIES BOOK 13: TALES FROM A NOT-SO-HAPPY BIRTHDAY. 
So far, you've made an exciting celeb guest list, voted on my fabulous birthday cake, and picked out YOUR awesome party theme.
Well, TODAY, you get to select fun and colorful PARTY STUFF!
You know, party supplies, like themed tableware, balloons, decorations, pinatas and even MORE.
And based on your personal choices, I'll tell you what your friends REALLY think about YOU!
Like, what they are saying about you BEHIND YOUR BACK!  Are you SURE you want to know?
Seriously, since you're my ADORKABLE BFF, I don't think you need to worry. 🙂
Click on the "PICK YOUR PARTY STUFF!" image below to take my cool, new quiz!
Be sure to tell me your FAVORITE items you selected in the comments section below.
ENJOY!!