Rudolph The Red Nose Reindeer Cookies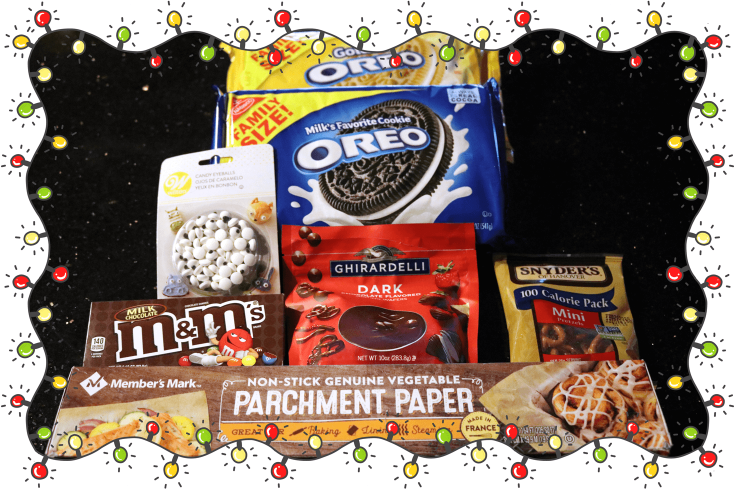 Okay, so here's what you need:
Ingredients:
A package of your favorite chocolate melting wafers or chocolate bark coating
A package of your favorite Oreo cookies
Candy eyes
Mini-sized pretzels
Red M&M's
Supplies:
Microwave safe bowl
Parchment paper or Wax paper
Spoon
Fork
Tray
Place the chocolate wafers/bark coating in a microwave safe bowl.
Melt the chocolate for 30 seconds then stir with a spoon. If needed, melt the chocolate for another 30 seconds until it is completely melted and smooth.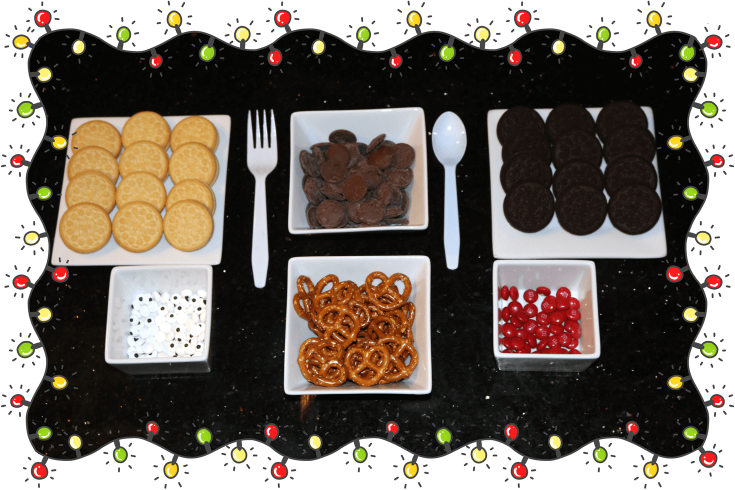 Using a fork, dip your cookie in the melted chocolate. Tap the excess chocolate off of the cookie back into the dish, then place your chocolatey covered cookie on a tray lined with parchment paper (or wax paper).
In order to make reindeer antlers, add 2 pretzels to each cookie.
Add candy eyes and a red M&M for Rudolph's nose.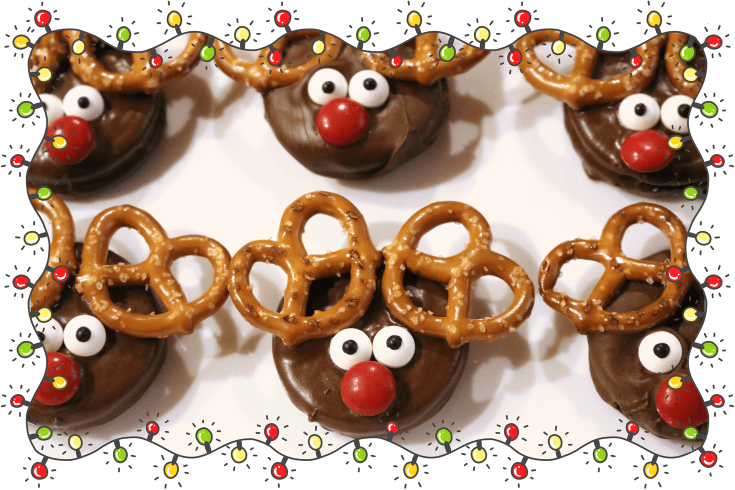 Once the chocolate has hardened, enjoy your yummy Rudolph The Reindeer Cookies!