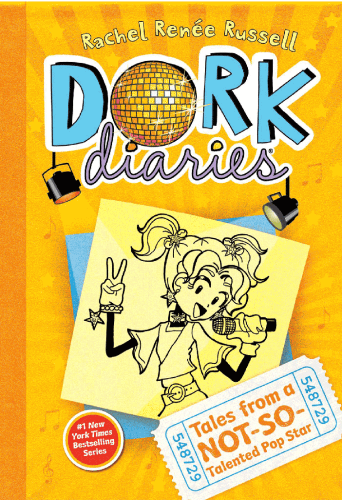 Nikki's Road to Stardom Checklist:
Diva showdown
BFF feud
Talented entourage to back up VIP (Very Important Pop Star!)
Just as Nikki Maxwell starts to get used to life at her new school and keeping everyone from learning the truth–that she's there on scholarship in exchange for her Dad working as the school's exterminator. When a major talent competition is announced with a school scholarship offered as the top prize.
Nikki loves to sing and dance and now she gets to have tons of fun with her friends while competing for a chance to free her Dad from his obligation! (And free herself from all that potential damage to her reputation . . .)
Order this book
More Dork Diaries books