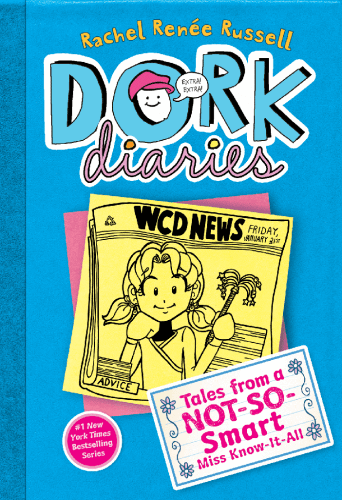 I develop a sudden interest in student journalism that may or may not (okay, DEFINITELY does) have to do with the fact that mean girl MacKenzie has started writing a gossip column. And there just MIGHT be some info involving my crush, Brandon, that I don't want MacKenzie reporting to the world.
So I join the school newspaper staff—and end up as an advice columnist!
It's fun at first, answering other kids' letters. But when my inbox is suddenly overflowing with pleas for guidance, I feel in need of some help MYSELF.
Fortunately I have BFFs Chloe and Zoey on my side—and at my keyboard!
Order this book
More Dork Diaries books